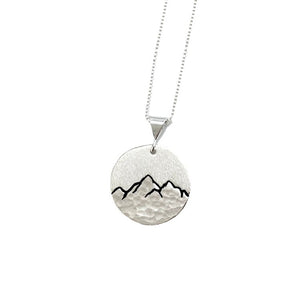 Sterling Silver Round Mountain Necklace
This beautiful round mountain necklace is fabricated by hand using sterling silver sheet metal. Metal is cut to shape, mountain impression is set and given a patina to make it pop. It is finished with a hand brushed texture and a hammered texture.
Mountain round measures 3/4".

Sterling silver box chain.